At Innovate, we're proud of our panel, PointClub.com. So naturally we like to show it off a little. Our members make up one of the fastest growing, most engaged communities in the MR space... And they have a lot to say!

In our recent "Summertime" Quiz, members provided insights about their 2017 vacation plans, summer blockbuster anticipation, and more. Check out some of the results below:


48% won't be taking a "proper" summer vacation this year, with budget being the #1 reason cited (63%). Of the 52% intending to travel, 21% have "at least one major trip" planned, with 31% hoping to take "a few getaways here and there".


Whether part of a vacation or the rare weekend getaway, the following types of destinations were deemed most popular for 2017: leisure & relaxation (63%), family events (53%), the beach (53%), and nature & outdoors (48%).


Destinations with the least representation included arts/theater events (20%), sporting events (16%), resort/spa trips (15%), and summer cruises (9%).
Regarding summer blockbusters, we asked members to score the films they were most interested in seeing. They ranked as follows: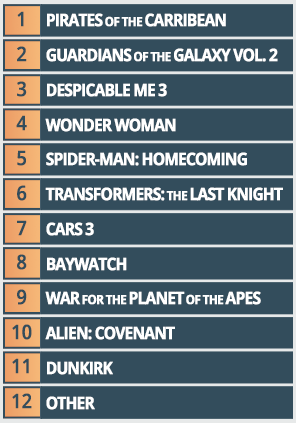 Building an Engaged Panel

To build a panel, you need survey inventory, a good supply of traffic, and the means to incentivize users. These aren't selling points; they're the bare minimum. To build a modern, engaged panel, you must go beyond the basics and show panelists that they are valued, championed, and heard. Merely telling them they are influential is no longer enough.

At Innovate, conversation is key. Quizzes are just part of how we maintain a dialogue and rapport with our members. We believe "value" goes beyond a purely transactional relationship. Features such as quizzes allow us to spotlight results, share member quotes, and help close the feedback loop.

Learn more about how Innovate engages with and builds community in our panel in our resource library: