Don't Rely On Luck - Transition Your Tracking Study For Greater Confidence
As industry veterans, we know the complexities of managing longitudinal research. Over the last several years, we have successfully transitioned over 1,500 tracking studies for our clients!
As you review your plans for 2018, you may be considering a change in your sample suppliers for several reasons. Whether you are facing inconsistent service levels, or your data is moving in unpredictable ways, the Innovate team has the experience and expertise to get your study back on track.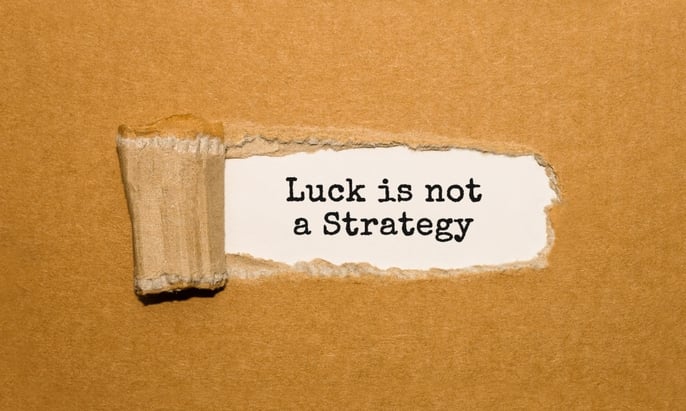 Through December 15th, Innovate is offering free parallel testing on your tracker! * What does this mean for you? It's simple. You can finally break free of unpredictable shifts in your data. You don't need luck; you need to work with longitudinal experts.
The Innovate Difference
Why work with Innovate for your tracking study?
You will work with our team of industry experts to ensure a smooth process, from initial setup to transition. Whether you are unhappy with current sample performance or you are looking for a better combination of feasibility, timing, and service, we can help.


You will enjoy the peace of mind that can only come when working with a replicable and stable sample frame. All too often, suppliers make changes in their sourcing strategy without notice. These changes directly impact the allocations of your sample frame and produce artificial changes in your data. End this madness and produce stability in your sample frame once and for all!


You will benefit from our proprietary panel, PointClub, in more than 90 countries around the globe, designed to meet your specific study requirements.
What Our Clients Are Saying:


I've been managing high volume trackers for over 20 years. There is no one better in the industry in managing longitudinal research. Innovate possesses the perfect blend of experience and expertise; I can always rely on them to deliver consistent and replicable sample so that I can focus on delivering quick-pulse insights to my client."
"Innovate is my go-to vendor on my largest client's global business to business tracking work. They always deliver on what they sign up for and consult on how to get things done. They are a true partner to us."
"Innovate MR saved us from losing a multi-million dollar client when they helped our team transition our tracking study from a failing supplier. The team held our hand every step of the way and turned a challenging situation into a massive success."
Respond before December 15th and get started on your free parallel test!
*Limited to one country, maximum 500 completes.