Innovate MR's team has decades of experience working with a diverse audience, allowing us to craft custom panels to fill the specific needs of our clients. That experience is reflected in everything we do, and we strive to document it on our website for easy reference.
Our Resource Library and Quality Resource Supplements contain several documents, webinar recordings, and podcasts designed to provide a detailed breakdown of our panel capabilities, quality best practices and tips, and insights into the state of the industry. You can access all these resources from the links below, or register for our mailing list and you'll be the first to receive new releases as they are available.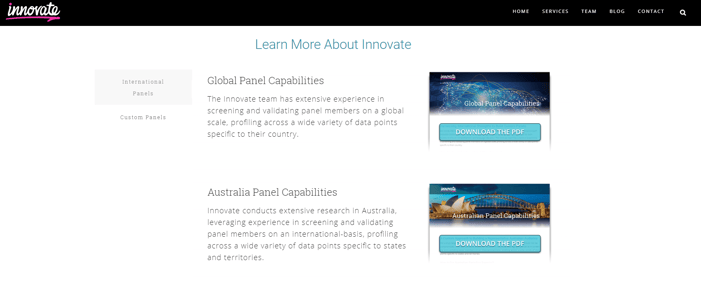 Panel Capabilities
Designed to showcase how we recruit, what we ask for from our respondents, and what goes into matching panel to specific projects, you can download our current documents from the links below:
Quality Resources
Through the use of technology, innovative new processes, and decades of experience in the industry, Innovate is constantly striving to improve and maintain quality for everyone we work with. We've documented these efforts in our data quality resource library.
You can download copies of:
In addition to these downloads, you can listen to all the episodes of the Innovate Podcast Series, featuring Lisa Wilding-Brown and Mark Menig.
These podcast episodes are available to stream on our website, or you can subscribe and download from Apple Podcasts and Google Play Podcasts.
If you're interested in learning more about Innovate's panel capabilities, or if you'd like to read some of our quality resources, click the links above, or the button below to contact a member of our team and discuss your sample needs.