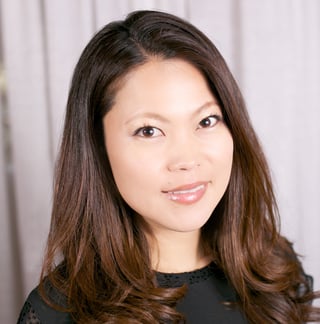 Innovate has hired research business development veteran, Rie Nagai, to oversee continued expansion in the EMEA region.
Rie joins Innovate as Managing Director for the EMEA region. Rie most recently served as the Senior Vice President for Global Business Development at dataSpring, where she was responsible for building the company's UK efforts, while overseeing sales and operations offices in 8 locations, including London, Los Angeles, New York, and Singapore.
Over the past year, Innovate has made significant new investments to meet the growing demand from European-based research agencies. Matt Dusig, Co-Founder and Managing Director at Innovate said, "Our company has worked extensively with clients in Europe for many years. The growing needs of those clients makes it important for us to build a strong team with robust and localised panel assets. To facilitate that growth, we're continuing to invest in our team and resources." Dusig continued, "We're excited to have Rie join the team because of her extensive experience in the market research industry. In her time with dataSpring and Research Panel Inc., Rie was instrumental in launching the first global business division for the company, expanding in Los Angeles, New York, and then London. This commitment to maintaining excellence and quality, while growing new business, will benefit our clients immensely. We are thrilled to have Rie on board to oversee our growing client offerings in Europe." The firm will continue to make additional hires for the region to help service a growing portfolio of European-based clients.
Real People. Quality Data.TM Innovate is a global online sampling technology firm, generating high-quality data from engaged panellists. Founded by Matt Dusig, Gregg Lavin and George Llorens, Innovate provides 24/7 client service to thousands of market researchers around the world. Innovate pioneered Human-Powered SamplingTM which promotes responsive communication for client satisfaction and created the First Class PanelTM which is a heavily screened, profiled and engaged audience of survey respondents. Interested in learning more about the firm's philosophy and expertise in sample quality? Check out Innovate's Blog which is actively promoted across a variety of Market Research channels.
Read more about Innovate's continued growth in the EMEA region...