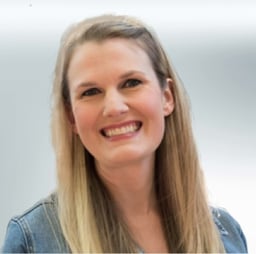 Encino, CA., Oct 3, 2018 – InnovateMR announced the hiring of industry veteran Jill Bonnett as Global Panel Recruitment Director for the business. Jill will oversee the firm's entire panel recruitment pipeline and partnership growth strategy; leading the existing team in their efforts to impel rapid panel growth on a global scale.
"Our business is growing faster than we projected for 2018 and we are thrilled to add an unrivaled market leader such as Jill to our team. Jill brings a wealth of knowledge surrounding panel recruitment best practices as well as an extensive partner network to the firm. The addition of Jill Bonnett to our team affords Innovate MR a significant advantage – there is no one more well versed in partnership development and tactical execution on a global scale" said Gregg Lavin, Co-founder.
Previously, Jill was at the Toluna Group for 10 years where she led the global supply acquisition team responsible for survey channels and key partners; working closely with affiliates in building long-term, mutually-rewarding relationships. During Jill's time at Toluna, she was responsible for establishing the firm's routing system across 50 markets, generating over 10,000 completes per day. Jill also established the firm's API channel, going from a single partner in the US to over 60 active partners spanning across 70 markets. During her tenure, Bonnett sourced over 3,000 panel partners which included traditional publishers, mobile platforms, affiliate networks, advertising agencies, brands, social networks and blogs. She is a graduate of Arts from Rogers Williams University.
"I am so pleased to join the Innovate team and I look forward to expanding our top-quality panel, sourcing new supply and advancing the industry dialogue surrounding participant engagement and preservation," said Jill Bonnett.
Innovate is one of the fastest growing sample companies in the industry founded by industry pioneers who launched both goZing (acquired by Greenfield Online) and uSamp (acquired by Survey Sampling International). The company co-founders have spent two decades in the online sampling industry developing innovative methods to harness research technology and survey audiences around the globe.
About InnovateMR
InnovateMR is a fiercely independent sampling company that delivers Faster AnswersTM from business and consumer audiences. Industry pioneers, Innovate helps market research agencies worldwide answer business questions and uncover insights with online and mobile surveys. Serving both EU5 and North American clients with quicker turnarounds and sourcing hard-to-reach audiences.