How the Tentacles of the Former Sampling Behemoth Still Survive Today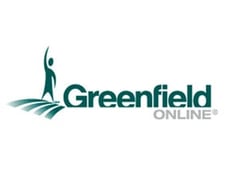 In every industry, there's a pivotal, innovative, company that forges new paths to do something that's never been done before. In 1998, PayPal created the consumer-friendly, money transfer solution that you know today. The early founders and group of leaders within PayPal have been referred to as the PayPal Mafia because of the influence they wield around Silicon Valley.

After the sale of PayPal to eBay, this team went on to create many incredible businesses that you use today. Elon Musk, founder of Tesla and SpaceX, was a co-founder of PayPal. Reid Hoffman, also a co-founder, created LinkedIn. A web designer and engineer from PayPal created YouTube and a few PayPal engineers created Yelp. Three of the PayPal founders created The Founders Fund, a venture capital firm that has invested in Airbnb, Lyft, Facebook and Spotify, to name a few.

In the Market Research industry, I think similar analysis can be applied to people who got their feet wet in market research and online sampling at Greenfield Online. If you started in Market Research after 2009, you're probably not familiar with Greenfield, which was founded in the late 1990's. It was the primary driver in the creation of panels online and made the movement towards online market research possible. Greenfield's history is a windy road, having gone public in 2004, and then embarking on a buying spree gobbling up competing sampling firms around the world.


One of those acquired companies was my first sampling company, called goZing, that I co-founded in 1999 with my Innovate partner, Gregg Lavin. After goZing, Gregg and I went on to create uSamp/Instantly in 2008, sold to SSI in 2016.


In 2005, Greenfield also bought Ciao, a European sampling firm and comparison shopping service. Greenfield was sold in 2008 to Microsoft for $486 million, solely to own the comparison shopping service, and Microsoft quickly sold the sampling assets to Toluna in 2009.


As I assessed the value of this blog post, it became clear that ex-Greenfield'ers still run much of the sampling industry today.


Here's where some of them are now:
INNOVATE
Gregg Lavin and Matt Dusig sold goZing ('99) to Greenfield, created uSamp ('08) and Innovate ('14) – all pioneering sampling firms of their time.
George Llorens, also a co-founder of Innovate, was a Regional Vice President at Greenfield, before becoming EVP of Global Sales at uSamp.
TOLUNA
Toluna is the current owner of the Greenfield Online brand and assets.
Michael Anderson, was an early sales leader at Greenfield and went on to become SVP, Head of Sales, N. America for Toluna.
Mark Simon was a Client Development Director at Greenfield and is currently the Managing Director of North America for Toluna.
Sandy Casey, former VP of Greenfield is now SVP of Global Supply at Toluna.
CRITICAL MIX
Hugh Davis has been credited with creating the first email-based panels at Greenfield. Hugh co-founded sampling firm Critical Mix.
Keith Price, was EVP of sales at Greenfield and became President of Toluna N. America before also co-founding Critical Mix.
Jonathan Flatow, the COO of Greenfield Online, is now the Managing Partner for Reimagine Holdings Group (owner of Critical Mix), an investment firm focused on market research, growth-oriented, technology-enabled service companies.
LUCID
Andy Ellis held numerous senior level positions at Greenfield Online, and is now the COO of Lucid, the pioneering programmatic sampling platform that just raised $60 million.
SSI
David Zotter was an early Director of Research & Development at Greenfield and is currently the CTO of SSI.
LIGHTSPEED GMI
Frank Kelly was the SVP of Marketing and Strategy for Greenfield, and is currently the SVP of Global Marketing and Strategy for Lightspeed GMI.
CINT
Richard Thornton was a VP of Europe for Ciao/Greenfield and is now Deputy CEO of Cint.
TRUE SAMPLE
David St. Pierre was the CTO of Greenfield and is currently the CTO of TrueSample.
IMPERIUM
Jennifer Weitz was the Vice President of Global Supply at Greenfield and is currently the Chief Revenue Officer for Imperium.
PURE SPECTRUM
Michael McCrary was a Senior Vice President at Greenfield, before becoming MD of N. America for Cint and President at Federated Sample. He is now the founder/CEO of the sampling platform PureSpectrum.
OPINION ROUTE
Terence McCarron was SVP of N. America sales at Greenfield, went on to become the MD of N. America for Cint before founding his own company called OpinionRoute.
ACTURUS
Doug Guion was VP of N. American Operations for Greenfield and is currently President of Acturus.
DAPRESY
Beth Rounds was the SVP of Marketing at Greenfield is currently the CMO of Dapresy.
Rudy Nadilo, an early CEO of Greenfield, is now President of Dapresy North America.
GREENBOOK
Dana Stanley was the Senior Director of Client Development at Greenfield and is now the COO/CRO for the GreenBook.
There are hundreds of people who still work in online sampling today (too many to list) who gained experience in market research through their time at Greenfield. So, maybe there isn't a Greenfield Mafia like the PayPal veterans, but the accomplishments in market research, from the people above, are still impressive.


Over the past 20 years, many of us have built our careers around surveying and sampling, and it's amazing to see how today's leaders are so connected to the past. My hope for the future of market research and sampling is that today's leaders remember that change is the only constant in life and we all must all push forward, and continue to Innovate.


Did I miss someone you would add to this list? Please add them to the comments of this post.