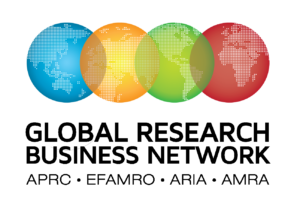 I was recently in New York City for the
Insights Association's NEXT Conference
, and I took advantage of the opportunity to meet with fellow partners in the Participant Engagement Initiative and we made some incredible headway. The entire initiative is spearheaded by Andrew Cannon, and with two research-on-research projects in the works, we're excited to be finalizing the plans and moving forward with various components of the project.
A mini workgroup, consisting of
Bob Graff (MarketVision), Peter Cape (SSI), Richard Goosey (Kantar Health), and myself prepared a draft of the plan for an A/B test of the online survey user experience.
The goal of the project is to A/B test elements of the user experience in research in general. This will focus on how participant awareness of the client behind the survey, as well as survey purpose have an impact on user experience and brand perception. This will include data sharing and other factors that may influence how the participants engage with a study. The test will also look at some survey design issues from the user experience perspective.
In addition, a secondary initiative is being spearheaded by Kerry Hecht (Echo Qualitative Project Support), Nikki Lavoie (MindSpark Research International), and Katrina Noelle (Know Research) to evaluate the impact of the user experience on qualitative research related to intrinsic motiviations, brand/company impacts in the research, and general drivers of good and bad user experience.
The results from both projects will be used as content in the Participant Engagement Handbook being released by GRBN in the fall. You can read more about the recent meeting and the goals we've set on the GRBN website here.