InnovateMR's Chief Research Officer, Lisa Wilding-Brown, shares her Top 5 Tips for Vetting Your Sample Provider in this article published in Quirk's Marketing Research Review - Jan/Feb 2020 issue.
Sourcing high-quality sample can be an arduous road with many pitfalls and threats along the way. Innovate sample expert Lisa Wilding-Brown, shares her top questions to ask your sample provider to ensure sample quality in this article, published in Quirk's magazine.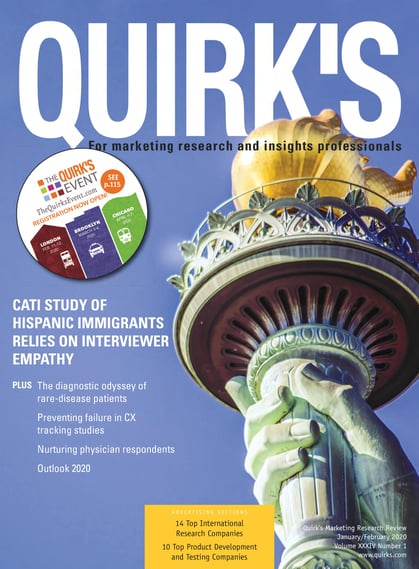 A full copy of the Quirk's Jan/Feb issue can be viewed here.