---
LOS ANGELES, August 29, 2015 — In the latest edition of Innovate TV, we chat with Jeffrey Henning, founder of Researchscape International.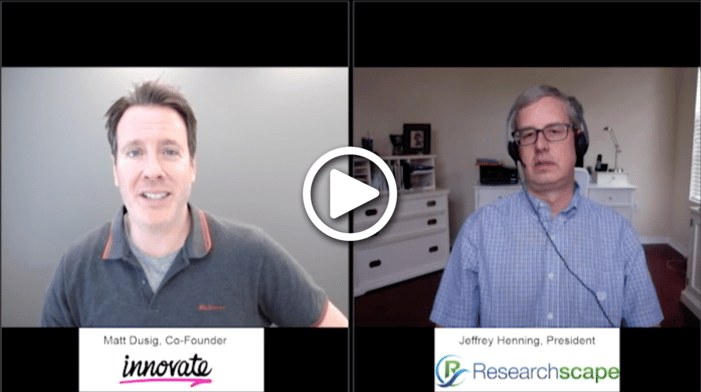 Jeffrey discusses:
How he got his start in market research.
Why he started his latest research business, Researchscape - "Do It For You" Surveys at DIY Prices.
Plus, an insider look at the Grit Panel Satisfaction Report.
Remesh:
Easy to Use, Large Scale, Group Moderation with Real Time Analytics .


Discuss.IO:
Discuss.io, established in 2012, is delivering "on-demand" qualitative consumer insights using webcams and crowd sourcing.

Survata:
Survata provides technology-driven research for every business decision.